Welcome to the Alternative Education Center
Parent/Teacher conferences will be October 10th (3:00-5:30) and 11th (10:45-12:45).
We look forward to meeting with you!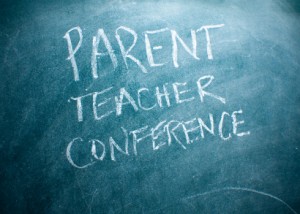 GEAR UP in McDowell County Schools is a program that helps students Gain Early Awareness and Readiness for Undergraduate Progams. During the 2013-2014 school year GEAR UP will serve 7th, 8th, and 12th grade students.
Parent(s) of Middle School Students:


Your student will be bringing home a "pass-along" folder every day. This folder will contain a daily progress report. Please review your students progress report, sign it, and return it daily. We appreciate your help! We look forward to a great year!!!!!
School Start Time

Please remember school starts at 8:15. If you arrive after 8:15 you will be marked tardy and three tardies equals and unexcused absence.
School Supplies
Your student will need to bring paper, pen, and pencil to school. If he or she would like to bring extra supplies and leave them with the teacher that would be fine.

Donations of tissues, cleaning wipes, and hand sanitizer is always appreciated!


The first day of school is Monday
, August 26.
Welcome back!!!!!!
Concept and Purpose
The design of the Alternative Education Center is to provide additional resources to help students most at-risk and to improve the probability they can succeed in school and later in our community. The needs of students, whether they are behavioral, social, emotional, or academic are carefully considered when placing them in a particular program. The basic beliefs are that not all students learn in the same structured way and that each student has individual strengths, talents, and interests that can be built upon. No program is designed as punitive and placement is not a punishment. Students that are suspended are allowed to continue their education in either the Phoenix Academy or the Alternative Learning Center, not as a punishment, but rather as a second chance. For the majority of students, the goal is to return to the public school and maintain success.
Bus Times Changing
There will be some slight time changes for our bus riders. The bus from McDowell High School to the Alternative Education Center will be leaving the high school campus earlier than in the past (7:50 versus 8:10). Please tell your student they must get onto the AEC bus (#188) quickly. As a reminder, AEC students must not be wandering around the high school parking lot or the high school campus, instead they must quickly move from their bus to the AEC bus. Thank you for your help with this matter!
ALC Daily Schedule
8:00-8:15 Arrival
8:15-8:40 Breakfast
8:40-8:45 Announcements
8:45-10:10 First Period
10:10-11:30 Second Period
11:30-12:00 Lunch
12:00-1:20 Third Period
1:20-2:45 Fourth Period
2:45 Dismissal
Phoenix Academy
The Pheonix Academy is the junior high portion of the AEC. . .

Providing small class sizes and caring hearts, we seek to guide students through the ashes of life's difficulties and watch as they soar above circumstances. Students come from a variety of backgrounds but all with the same shared goal, "To make wise life decisions and attain a quality education complete with meeting our fullest academic potential."

In Phoenix Acdademy, students feel like they matter and staff strives to treat them as the adult citizens of our society they soon will become.
LEAP Academy
The LEAP Academy is the accelerated pathway for moving students from below grade level to at grade level. . .

Students enter LEAP as 9th graders via an application and interview process. High emphasis is placed on the students' committment to catch up academically and enter a high school environment. After a successful year in the LEAP Academy students will be promoted to the 10th grade. The staff of LEAP focuses its attention on meeting the requirements for high school graduation and the transition into a high school environment.

ALC~Alternative Learning Center
The ALC is the high school portion of the AEC . . .

Students enter our school for a variety of reasons, one of which is the atmosphere a small school affords. Here, students have the chance to turn life around academically and behaviorally as we endeavor to foster their abilities and maximize their potential. Our mission is to graduate competent young adults who are ready to enter the workforce or a 2 year college program. We challenge our students to succeed through wise choices and forward thinking!